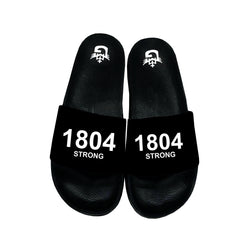 Expand your wardrobe with culturally diverse and unique designs from TMMG™ worn by the hottest Haitian celebrities & Social Media Influencers. Haitian Flag Day is around the corner, and we are please to provide you with MUST HAVE styles for every fashion experience you desire. Year after Year our designers are striving to be more creative in bring you a piece of history into today's hottest fashion.

✔️Loved by heavyweight champion boxer Bermane Stiverne

✔️Loved by lightweight female champion boxer Melissa St-vil

✔️ Worn on stage by Wyclef Jean

✔️Repped by Haitian Fresh, We Them Zoes, Gato Da Bato & Booba
✔️Admired by Haitian American Rapper Kodak Black

✔️ Rocked by all your favorite hottest Haitian artist such as T-Vice, Djakout, Rock Fam, Izolan from Barikad,  Dj Tony Mix, RoodyRoodboy & MANY MORE...


Now it's your turn to join the celebration!
(Manufactures suggested retail that price)
Sizes: US Men's, Women's, and Youth.